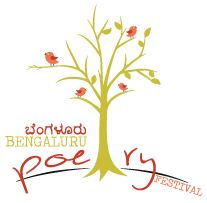 7th Edition
5th & 6th August
Schedule
Saturday 5th August 2023*
Schedule may change due to unavoidable reasons
Lamp Lighting
Southern Bells
Arathi HN, Ramesh Karthik Nayak, Syam Sudhakar, T. Sumathy
One Song, Many Stories
Anuradha Venkatraman, Karthik Hebbar, Praveen Kumar and Shweta Prachande with Akhila Krishnamurthy
| Embodying Folk Through Prose
Shilpa Mudbi
Sunday 6th August 2023*
Schedule may change due to unavoidable reasons
Jadunama
Javed Akhtar with Humra Quraishi
| Hashiye Ke Pare
Jaya P Srinivasan, Mohit Kataria, Padmavathi Rao, Sandeep Shikhar and Sourav Roy
Womenspeak
Maithreyi Karnoor, Sophia Naz and Zilka Joseph
| Kobita r Golpo
Arundhati Ghosh and Prabal Basu
| Sukhanvar
Aman Akshar
| Abhi Bilkul Abhi
Anuradha Singh, Neelesh Raghuvanshi and Vinod Das with Lovely Goswami
Children's fest schedule
MORNING SESSION
The Dragon Rock: Aarti Kathpalia
Description:
A village is having the worst summer ever, will the dragon help the villagers by bringing in Rain?
Genre: Puppetry
Bharrtt....what?: Padmalaya Dance Foundation Ensemble
Description:
A session where tales, movements, music and reality unravel through the magic of bharatanatyam. Get ready for giggles, grand expressions, and a whole lot of dancing delight!
Genre: Dance Movement
We All Need a Friend!: Studio Niyet
Description:
One day a little cat felt very lonely. So he started looking for a friend. The cat goes on a quest with an acquaintance whom he meets on the way, but maybe the answer was always right in front of him.
Genre: Book Reading and Activity
Where is Mr. Thookam: Janan Abir
Description:
Pattu wakes up in the night to find Mr. Thookam gone! She reaches out to Akka with her fears, and the two sisters set out to find Mr. Thookam. But where is he? Is he hiding?
Join us for a fun book reading session and let's find Mr Thookam together! This 30 minute interactive session hopes to address children's night time fears with giant scoops of wonder, humour and fantasy.
Genre: Activity with Illustrator
Clay Stories: Priya Muthukumar
Description:
Patting, pulling, pushing and poking.....working with clay can be fun. Storytelling boosts imagination and encourages creativity. What if we combine the two, exploring-clay & storytelling ? That is exactly what 'CLAY STORIES' is all about!
Join storyteller Priya Muthukumar of Storipur to listen to some interesting tales hiding inside a ball of clay. Priya will narrate stories from here & there while simultaneously rolling and moulding a ball of clay. This unique, new interactive fun session will introduce children to unlimited possibilities. Let's roll our clay & craft our story !
Genre: Clay Based Storytelling
Rhythmic Fusion - Where Dance and Music Converge: Aparna Mudiyanur
Description:
Hey kids! Get ready for a double dose of dance excitement with Aparna! First, we'll explore the magic of fusion dance, blending styles together. Then, we'll add a colorful twist as we dance with scarves, making it a memorable and fun-filled session. Don't miss out on this dance extravaganza!
Genre: Dance Movement
AFTERNOON SESSION
A Walk in the Jungle: Rachna Chhabria
Description:
Come walk with me in the jungle. Make friends with several animals and solve their problems.
The author will read animal stories from her book 'Chaos in the Jungle and other Stories' followed by a jungle game with the children.
Genre: Book Reading and Activity
World of Gruffalo: Deepika Sharma
Description:
Let's dive into the magical world of Julia Donaldson's Room on the Broom and Gruffalo. An active storytelling with lots of interactive and musical elements for the children.
Genre: Theatrical Storytelling
It's Time To Rhyme: Shobha Tharoor Srinivasan
Description:
With offerings from sonnets in iambic pentameter, to limericks, acrostics, and villanelles, It's Time to Rhyme is the perfect introduction to the joys of poetry for readers of all ages. Using ingenious examples, Shobha Tharoor Srinivasan explains the fun world of verse while inviting children to use their creativity and write their own poems. Whether you're a young reader interested in knowing how poetry works, a parent looking for an entertaining way to explore the form with your children, or a teacher looking for a unique text to introduce students to the basics of verse,
Genre: Book Reading
Kyokan – The Joy of Kamishibai: Ramya Srinidhi and Raghavendra K
Description:
Indulge in an immersive experience of Kamishibai, a venerable street storytelling tradition originating from Japan. Prepare to be enthralled as verses and narratives spring to life, transcending time and space with their vibrant presence accompanied by live music.
Genre: Japanese Storytelling
Mime: Bhandutvas
Description:
Join us for a mime performance! Watch as the funniest of stories unfold- all with no sound! How you ask? Come experience this through the magic of mime.
Genre: Mime
COVID Thief Escapes: Jayant Patwari
Description:
Daring escapes from a locked airtight canvas bag, sword slicing through a young boy-these are feats dared to be performed only by adults. But this time, the tables have turned upside down with the arrival of 12-year-old stage illusionist– Jayant Patwari. Brace yourselves to be amazed by him where the impossible is possible!
Genre: Magic Show
MORNING SESSION
Clowning: Bhandutvas
Description:
Spend your morning enjoying a series of acts by the goofiest clowns in town! Multiple short performances followed by lots of audience interactions will ensure you're rolling on the floor with tears of laughter running down your face.
Genre: Clowning
The Boy Who Wore Bangles: Riddhi Maniar Doda
Description:
A story performance about a little boy who wants to wear bangles, just like his sister but his father forbids him from wearing them. The conversation that the boy has with his grandmother that festive night opens up the topics of gender fluidity, individuality and acceptance.
Join the author for an interactive discussion on gender norms followed by a storytelling session with character dolls, peppered with cultural dance moves.
Genre: Book Reading and Activity
Tales-n-Tunes: Shubha Das
Description:
An interactive session where tales & tunes mingle to create melodies in the jungle!
Genre: Musical Storytelling
A Pair of Twins: Kavitha Mandana
Description:
What does a BEST Friend look like? The girl next door or the boy who shares your school bench? Your patient grandma, or the Uncle who always agrees to play gully cricket? Best friends can also have four legs and a tail...AND a trunk! Let's explore that kind of friendship, between a young girl and an elephant in the story 'A Pair of Twins'.
Genre: Book Reading and Activity
Get goofy with Garima: Garima Mishra
Description:
A session that invites kids to be their goofiest, silliest selves. No rules, just fun and embracing all our weirdest, wildest ideas!
Genre: Theatre
The Potty Princess: Toulou
Description:
Join Toulou in her fun-filled book-reading session accompanied with a bit of acting, a bit of dance, a bit of singing and lots of mad and crazy. Because the script demands it! Toulou will be accompanied by two kids who insist on performing with her
Genre: Book Reading and Activity
AFTERNOON SESSION
Stories and Stretches: Aditi Chandrasekhar
Description:
Join author Aditi Chandrasekhar for an afternoon of listening to stories and moving through stretches as you get ready to unwind this weekend. Wear comfortable clothes and carry a bottle of water, and you're all set for the session!
Genre: Book Reading and Activity
Silly Billy Mimes: Suhasini Seelin
Description:
Embrace your inner silliness with some fun mime and drama based activities. Explore how your voice, sounds, gibberish, movement and props are used to create poetry in motion.
Genre: Mime
Animal Friends in Every Place: Scharada Dubey
Description:
Where do we meet animals, and what do they mean to us in our daily lives? Stories, anecdotes, and incidents that remind us of our fellow inhabitants on Planet Earth, and the delight and responsibility they bring.
Genre: Book Reading and Activity
We, the Children of Today: RangManchers
Description:
Have you seen or experienced the world the way children do? Especially the world today - which has changed and evolved so much!
We, the children of Today see so many choices, wonder why we can't play in the mud, see animals go extinct, have to choose between carrots and icecreams, ask not to be compared with our friends, wonder what it would be like if the world was different..
Genre: Poetry Performance
Patta Animals and Mythical Forests: Swarnavo Datta
Description:
Long ago in the mythical forests of the North East, lived a family of Patta Animals. They were made of leaves of all the shapes and colors you can imagine. Let's bring back the Patta Animals back to life using dried leaves, some colors and a bit of imagination.
Do you have a tree near your house?
Have you ever walked across a pile of dry leaves?
What if you could pick up those leaves and turn them into imaginary animals with a sketch pen and some colors?
Learn to do the same with Swar in this 30 minutes fun filled session. Try to grab some dried leaves on the way.
Genre: Activity with Illustrator
Ramanujan! Numbers + Jokes + Puns = Fun: Arundhati Venkatesh
Description:
Did you know Ramanujan loved puns as much as he loved numbers, and laughed at his own jokes? Meet the author of the hilarious book RAMANUJAN: FROM ZERO TO INFINITY, get to know all about India's greatest mathematician, crack riddles, and buy a signed copy of the book with a personal message for each child!
Genre: Book Reading and Activity
All Things Magical: Shobhna Deepak
Description:
Two brothers, Little D and Yuyu, begin their journey to self-discovery, as they unlock a hidden access to their Grandpa's magic box that unexpectedly ports them into a world filled with fascinating adventures.
Come and join the central characters in their magical adventure today, as you are ported with them to the world of 'superkids yoga' where you unravel your secret superpower to make all things magical!
Genre: Book Reading and Activity
Workshops
Saturday 5th August 2023
The BWW Beginner's Mind (Shoshin) Poetry Workshop - Bhumika Anand
Shoshin is a concept from Zen Buddhism meaning 'beginner's mind.'
Description:
It refers to having an attitude of openness, eagerness, and lack of preconceptions when studying, even at an advanced level, just as a beginner would. In this workshop, we'll explore poetry with a fresh lens while learning about key concepts that make for good poetry through discussion and activities.
What to expect from the workshop:
You will get to:
Write poems
Understand the basics of writing good poetry
Get critiques for the poems you write
Read beautiful poetry
Become acquainted with other poets in the city
Workshop pre-work:
Bring ONE poem written by you to the workshop
Bhumika Anand is the Founder and Director of Bangalore Writers Workshop (BWW). BWW is the first-of-its-kind writing and storytelling school established in Bangalore, India since 2012. BWW fosters the creative mind and encourages a community of writers.
Language: English
Age: 18+
Ticket Charge: Rs. 1000/- per participant
Get Tickets
Redefine success with poetry
A facilitated workshop by Tania and Ansar
Description:
Have you ever wanted to try your hand at poetry but felt like it was not your cuppa chai? Here's a poetry facilitation workshop which invites everyone to join us and create a poem together. Facilitated by Dream a Dream's facilitators Tania and Ansar, this 2-hour interactive session will help you tap into your imagination and spark your latent creativity through poetry. It is an opportunity to reflect on your own definition of success as you connect with yourself and others, reimagining the way we gather and learn.
Connect with Dream a Dream @
Language: English, Kannada, Hindi
Age: 16+
Ticket Charge: Rs. 1000/- per participant.
Note: the ticket amount will be donated to Dream a Dream.
Get Tickets
| Sabad: Hindi Poetry Workshop - Neelesh Raguvanshi
Description:
During this workshop, well-known poet Neelesh Raghuvanshi will discuss the creative process in detail, which will set aspiring poets on the path for developing greater sensitivity and imagination. Through guided writing exercises, the participants will also develop newer perspectives of seeing the world around them more poetically. Neelesh Raghuvanshi is a well-known poet who lives in Bhopal. Her poetry collections include 'Ghar Nikasi', 'Pani Ka Swad', 'Antim Pankti Mein', 'Kavi Ne Kaha', and ''Khidki Khulne Ke Baad'. She has also written two novels- 'Ek Kasbe Ke Notes' and 'Shahar Se Das Kilometer'. Besides poetry and novels, she has also written plays for children and screenplays for various tele-films. Her poems have been translated into several Indian and foreign languages. She works at Doordarshan Centre, Bhopal.
Language:Hindi
Age: 16+
Ticket Charge: Rs. 500/- per participant
Get Tickets
Sunday 6th August 2023
Unmess That Poem - Jerry Pinto
Description:
Bring along a poem you have struggled with and Jerry Pinto and the Hive Mind will take a look. It is an exercise in trust, yes, and an exercise in vulnerability but we shall all rely on the kindness of strangers. What you might take away from the workshop is a sense of what might be wrong with the poem, what might be right with it or just the experience.
Prerequisite:
Participants need to bring along a previously written poem
Jerry Pinto has two books of poems to his credit: "Asylum and Other Poems" and "I Want a Poem and Other Poems", and both books are available from Speaking Tiger. He has more than 40 years of teaching experience.
Language: English
Age: 18+
Ticket Charge: Rs. 1000/- per participant
Get Tickets
Songs of Shravana - Shilpa Mudbi
Description:
This workshop welcomes the participants to experience the bhajan culture of North Karnataka. Every year, Temples across North Karnataka come alive with bhajan songs and tattva padas that carry rich folk traditions of the region. These songs carry philosophies of the community, life lessons and celebration of the season. In this introductory session facilitated by Shilpa Mudubi, you will learn a few bhajan songs and also get a gateway peak into the folk traditions and rituals of North Karnataka. Shilpa Mudbi Kothakota is an artist currently living in Kalaburgi. Born and brought up in Bangalore, she graduated in Media Arts and production from Sydney, Australia. She has been in the field of social justice as a social activist and media consultant with NGOs working on youth, women and child rights. She taught Documentary filmmaking in Mount Carmel College, and has worked at Ranga Shankara Theatre Bangalore as a Program Coordinator. She is the Co-founder of Urban Folk Project, a collective that looks that collating of folk knowledge systems of North Karnataka. She has been a Karnataka Janapada Academy member for the three years 2019 to 2022. She is currently on the Academic Advisory Committee of the IGNCA, Indira Gandhi National Centre for the Arts, Bangalore.
Language: English
Age: 12+
Ticket Charge: Rs. 1000/- per participant
Get Tickets
How to Write a Short Story - Jahnavi Barua
Description:
Beginnings and endings, characters and conflicts -- learn all there is to know about how to create the perfect short story from acclaimed author Jahnavi Barua. Jahnavi Barua is an award- winning writer and her books, Next Door, Rebirth and Undertow have won the Author Award, the Kalinga Literary Prize and been nominated for the Commonwealth Prize, Man Asian Literary Prize and the JCB prize. She has also judged the last Commonwealth Short Story Prize.
Age: 12+
Ticket Charge: Rs. 500/- per participant
Get Tickets
Children's Fest Facilitators
About Us
Our Story
The Bengaluru Poetry Festival is the city's only literary event dedicated to poetry. Organized by the not-for-profit Bengaluru Poetry Festival trust, the event has seen six successful years and has attracted thousands of poetry lovers each year.

The six years of the festival has seen participation from over 400 poets, musicians, lyricists and performers and the programming has included Individual performances, Panel discussions, Workshops and Readings. The festival has brought poets and poetry from across the country, with substantial regional and ethnic flavours to the audiences of Bangalore.

The festival has grown to become a beloved fixture in the literary and cultural calendar of the city, and is now being recongnised across the country.

The Bengaluru Poetry Festival was conceptualized as a celebration of all things poetry. From the classical to the modern, from hymn to haiku, from ballad to ode, poetry is what makes language dance. The rhyme, the rhythm, the words all merge into the perfect pitch, so we think and ache, and remain human.

The festival was conceptualized, when the founders of the festival realized that while poetry as a form of self-expression was gaining immense popularity, and Indian poets, and poetry were increasingly being recognized the world over, there were limited opportunities available for poets within existing literary festival platforms. Thus was born the Bengaluru Poetry Festival in 2016, a platform for poets, and poetry.

An inherent love for poetry brought the core team together – to plan this festival in a spirit of gratitude and joy, as a salute to poets and the magical, magical world of their compositions.
drop a line
thebookstore@attagalatta.com
+91 80 44323614
+91 96325 10126
Atta Galatta Bookstore
178, 5th Main Road,
Ist Stage, Indiranagar,
Bengaluru,
Karnataka - 560038.
AT GRAND MERCURE BENGALURU AT GOPALAN MALL.