2022 Archive
Poets
Akhila Krishnamurthy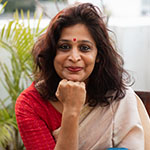 Akhil Katyal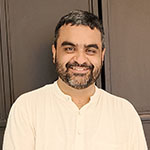 Anagha Prasad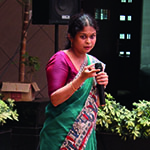 Anirudh Shridhar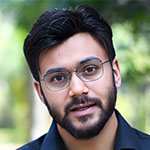 Anita Nair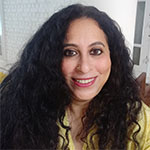 Apoorva Jayaraman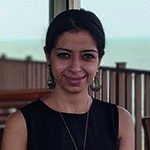 Arjun Rajendran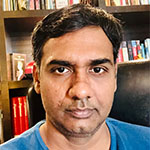 Arunava Sinha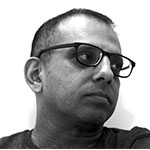 Arunoday Singh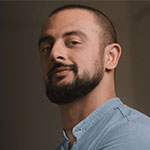 Ashwani Kumar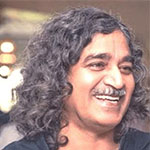 Aswin Vijayan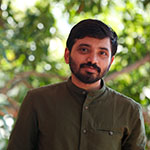 Avinab Datta-Areng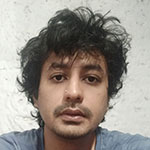 Basudhara Roy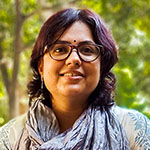 Bharath Savitri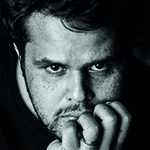 Bhuvana Hiremath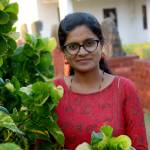 Daniel Sukumar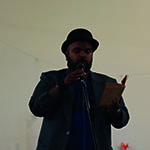 Deepti Naval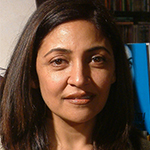 Disco Puppet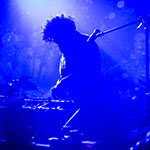 Gurpratap Khairah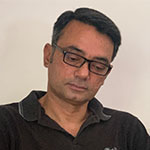 Hollis Coats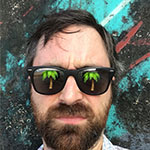 HS Shivaprakash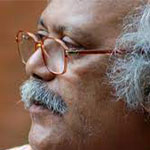 Hussain Haidry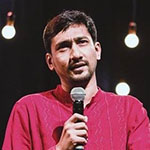 Irom Sharmila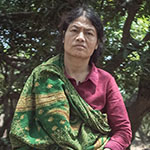 Jacinta Kerketta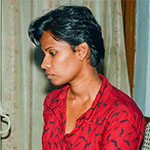 Jaya Srinivasan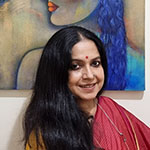 Jeet Thayil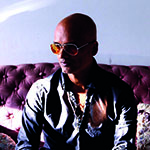 Joshua Muyiwa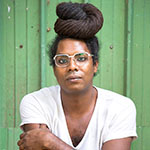 Kapil Arambam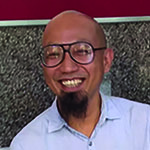 Karuna Ezara Parikh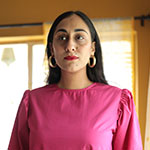 Kiran Bhat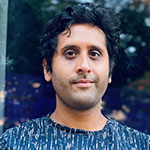 Lavanya Kapahi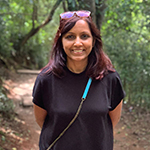 Lovely Goswami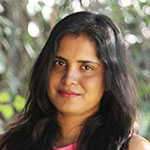 Madhu Nataraj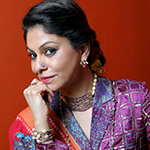 Mahalakshmi Prabhakaran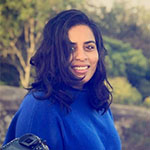 Mahesh Verma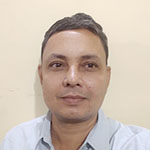 Maitrayi Nag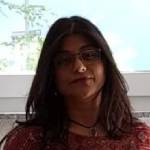 Maitreyee B Chowdhury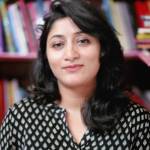 Mamta sagar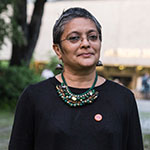 Mani Rao
Mariyam Saigal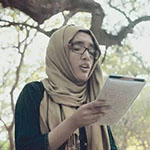 Meena Kandasamy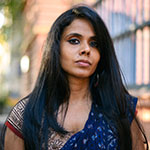 Mobika Maring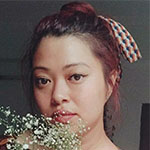 Mohit Kataria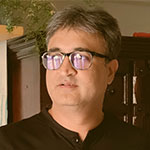 Mohua Chinappa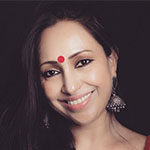 Naveen Kishore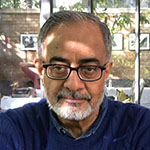 Navia Natarajan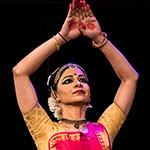 Niranjan Bharathi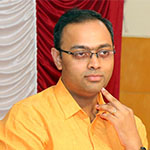 Pervin Saket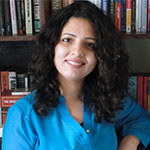 Pramod Shankar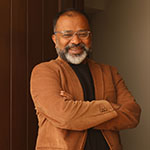 Prashanth Parvatneni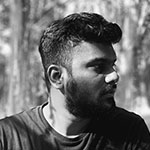 Prathibha Nandakumar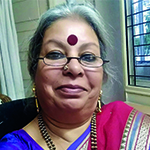 Priya Sarukkai Chabria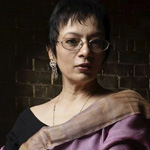 Purva Dhanashree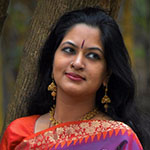 Rafia Zainab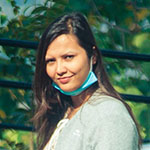 Rajesh Reddy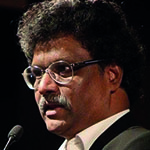 Raju Hegde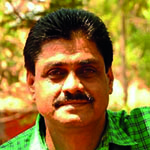 Rekha Bhardwaj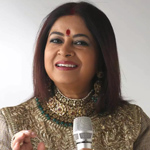 Sadhana Rao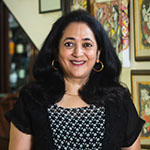 Sandeep Shikhar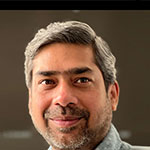 Sangeeta Agnes Hosea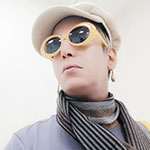 Sekhar Banerjee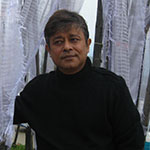 Shantanu Ray Chaudhuri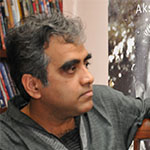 Shobhana Kumar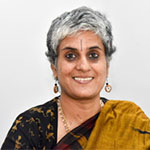 Siddharth Dasgupta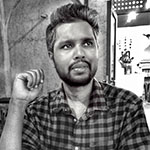 Soni Somarajan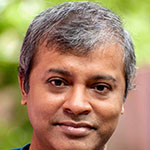 Sourav Roy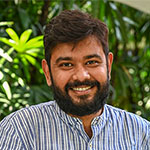 Sudeep Sen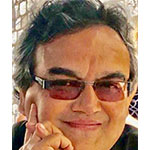 Sufia Khatoon
Surabhi Vashist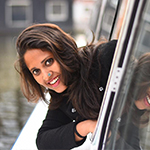 Tuhin Bhowal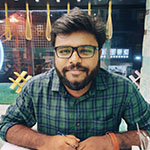 Uday Prakash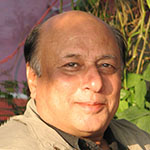 Vasundhara Das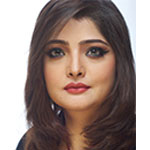 Vikram Sampath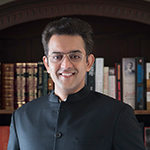 Vinita Agarwal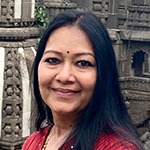 Schedule
Saturday 27th August 2022
Lamp Lighting
A performance by Jyoti Seva Sadan Children's Choir
Reflections
Deepti Naval with Shantanu Ray Chaudhuri
Meet Meena
Meena Kandasamy
The Dance of Poetry: Literal & the Abstract
Akhila Krishnamurthy, Apoorva Jayaraman, Navia Natarajan and Purva Dhanashree
Musings of Meter and Melody
Sadhana Rao
ಅಂಗಳದಲ್ಲಿ ಆಕಾಶ ಮತ್ತು ಟ್ರಯಲ್ ರೂಮಿನ ಅಪ್ಸರೆ | Angaladalli Aakasha Mattu Trial Roomina Apsare
Bhuvana Hiremath and Raju Hegde with Prathibha Nandakumar
Launch of "Avana Mukha Maretuhogide"
by Prathibha Nandakumar
Poetry vs Mathematics in the Search for Truth
Anirudh Sridhar
Ek Chidiya, Anek Chidiya
Gurpratap Khairah, Irom Sharmila, Jacinta Kerketta, Mamta Sagar, Niranjan Bharathi and Raju Hegde
Who Is Reading Poetry?
Naveen Kishore, Vinita Agrawal with Arunava Sinha
Bharatiism: The Mahakavi's Legacy
Niranjan Bharathi and Shobhana Kumar
The Young and The Restless
Avinab Datta Areng, Basudhara Roy, Karuna Ezara Parikh, Kiran Bhat and Siddharth Dasgupta
मंच आपका है | Manch Aapka Hai
Gurpratap Khairah, Lovely Goswami, Mahesh Verma, Mohit Kataria and Rafia Zainab
Quarantine Train Journey
Arjun Rajendran, Prashanth Parvatneni, Shobhana Kumar and Soni Somarajan
Launch of "Love Me in A Hurry" A Bilingual Book of Poetry
Mani Rao and Prathibha Nandakumar
Converse: Contemporary English Poetry by Indians
Ashwani Kumar, Maitreyee Chowdhury, Naveen Kishore, Sudeep Sen and Vinita Agrawal
Speak Out
Akhil Katyal, Irom Sharmila, Karuna Ezara Parikh, Meena Kandasamy and Uday Prakash
On a Classical Note
Vikram Sampath with Madhu Nataraj
Sunday 28th August 2022
Speaking in Songs
Rekha Bhardwaj with Shantanu Ray Chaudhuri
हिंदी की आवाज़ें | Hindi Ki Aawazein
Jacinta Kerketta, Mahesh Verma, Sourav Roy and Uday Prakash with Jaya Srinivasan
The Verse Warriors
Arjun Rajendran, Aswin Vijayan, Sekhar Banerjee and Sufia Khatoon
A Poetic Duet
Akhil Katyal with Pervin Saket
Found In Translation
Arunava Sinha and HS Shivaprakash with Mamta Sagar
Poets to Come
Avinab Datta Areng, Basudhara Roy, Shobhana Kumar and Tuhin Bhowal
Bangalored
Bharath Savitri, Daniel Sukumar, Joshua Muyiwa and Mariyam Saigal
Song of the Open Road
Kiran Bhat, Mohua Chinappa, Prashant Parvatneni and Tuhin Bhowal
Mapping the Self Into Poetry: Presentation and Reading
HS Shivaprakash
One's Self I Sing
Pervin Saket, Sekhar Banerjee, Siddharth Dasgupta and Sufia Khatoon
O Me! O Life!
Ashwani Kumar, Aswin Vijayan, Soni Somarajan and Sudeep Sen
In the Flow: Vasundhara Das in conversation with Akhila Krishnamurthy
Sufi Soul
Arunoday Singh with Mahalakshmi Prabhakaran
Knotted Grief
Naveen Kishore
Ecopoetics and the Singular
Priya Sarukkai Chabria and Mani Rao
Lingua Poetica
Bhuvana Hiremath, Kapil Arambam, Maitrayi Nag, Mobika Maring and Pramod Shankar
Ministry of Deceit
Anita Nair with Naveen Kishore
इरशाद | Irshaad
Hussain Haidry and Rajesh Reddy with Sandeep Shikhar
A performance
Jeet Thayil with Disco Puppet, Hollis Coats and Sangeeta Agnes Hosea
Workshops
Saturday 27th August 2022
Ghar:
Hindi Workshop on Poetry
Description:
The Bengaluru Poetry Festival 2022 brings to you the opportunity to learn 1-1 from masters of Indian Poetry.
Home is a powerful metaphor of our roots, language, and memories. Search for one's home also makes us confront the larger horrors of today: displacement, refugee crisis, and climate change. With home as the central idea, Uday Prakash will discuss the role of poetry and the poet. The workshop will include writing activities and feedback sessions.
Uday Prakash is a Hindi poet, scholar, journalist, translator, short story writer, and novelist. His work has been translated into German, English, Spanish, and several Indian languages. He received the Sahitya Akademi award for his novel Mohandas in 2010, which he returned in 2015, to protest the murder of rationalist academic M. M. Kalburgi. Prakash's career as a writer, educator, administrator, editor, researcher, and TV director spans several decades. It includes roles such as Assistant Professor at JNU, Assistant Editor of the Hindi literary journal Poorvagraha, Subeditor of the Hindi news weekly Dinmaan, Assistant Editor of the Sunday Mail, Assistant Professor at the School of Social Journalism, and head of the PTI TV Concept and Script Department. Since 1993, he has been a full-time freelance writer.
Language: Hindi
Duration: 120 mins
Ticket Price: Rs.500
Writing Ghazals in English:
A Workshop for Beginners
Description:
The Bengaluru Poetry Festival in it's 6th edition brings to you some wonderful opportunities to learn 1-1 from masters of Indian Poetry.
Ever wondered what the rules of a Ghazal are? Do you know what a radif, qafiya, sher, matla, maqta and takhallus are? How do they come together to make a ghazal? And did you know that a ghazal can also be written in English? Come join this 2-hour workshop to learn the preliminary rules of writing an English ghazal. We will be doing some writing together so bring your writing pads.
Akhil Katyal is the author of 'Like Blood on the Bitten Tongue: Delhi Poems' (Westland-Context) and 'How Many Countries Does the Indus Cross' (TGIPC). He was the 2021 Vijay Nambisan Poetry Fellow. He lives in Delhi.
Language: English
Duration: 120 mins
Ticket Price: Rs.500
Sunday 28th August 2022
A Multi-lingual Poetry Workshop
Description:
The Bengaluru Poetry Festival 2022 brings you the opportunity to learn 1-1 from masters of Indian Poetry.
This poetry workshop explores at poetry as a tool of expression and transformation across languages and cultures. The multilingual workshop is open to participants from any linguistic background. Medium of the facilitation will be English. Participants will be encouraged to explode their notions of poetry and text by using visual and performance art skills as well as experimental 'translation' and 'transcreation' possibilities. This workshop is suitable for all, whatever your experience or background is. The workshop activities will include creative engagement towards crafting poems, exploring multilingualism, visualizing words and metaphors through audio and video work etc. Workshop activities will include individual and group participations. The workshop will culminate in a poetry presentation, a group reading/performance designed and produced at the workshop.
Mamta Sagar is a poet, writer, academic and translator writing in Kannada language. She has four collections of poems, "Hide & Seek", a collection of selected poems in English with the source text in Kannada 2014, "Hiige Haaleya Maile Haadu" (Like this the song) 2007, "Nadiya Neerina Teiva" 1999, "Kaada Navilina Hejje" 1992, four plays, an anthology of column writing, a collection of critical essays in Kannada and English on gender, language, literature and culture and a book on Slovenian- Kannada Literature Interactions to her credit.
Language: English
Duration: 120 mins
Ticket Price: Rs.500
For Children
Saturday 27th August 2022
Stories with Yoga Asanas with Anagha Prasad
Description:
The Bengaluru Poetry Festival 2022 brings interesting events and performances for the young ones
Story and yoga asana - 2 mediums which have been passed on from generations aiding us towards holistic growth.
Power up your mind with stories and your body with yoga asanas.
Come experience the blending of the 2 powerful mediums
Anagha Prasad a professional storyteller is also certified Yoga instructor. She has been getting children and the kids at heart hooked on to her and her stories for the last 8 years. Having worked in the IT industry for 10 years she shifted her tracks when her calling of life came to light. Her unique style is of blending storytelling with her love for yoga. Using of yoga asanas while telling stories has enthralled her audience and enriched their experience.
Age: 5+
Entry: Free
Language: English
Sunday 28th August 2022
Many Colours of Us with Lavanya Kapahi
Description:
The Bengaluru Poetry Festival 2022 brings interesting events and performances for the young ones.
Get ready for a colourful journey across India and experience the magic of diversity along the way with a fun activity!
Lavanya Kapahi believes stories can empower children to live and thrive in a diverse world. She traverses sensitive topics with a light touch. Many Colours of Us is her second book with Tulika. Lavanya has previously worked in the IT industry. Being passionate about stories, books and technology, she has merged these interests to experiment with personalised children's books.
Age: 5+
Entry: Free
Language: English
Treasure Hunt :
3 Clowns and their Mishaps - Children's play by Namkampani
Description:
The Bengaluru Poetry Festival 2022 brings some interesting events and performances for the young ones.
3 Robbers 1 Treasure. Who gets the treasure ?? Do they find out that there are other robbers in the house ?? And what is this treasure ??
A simple plot with a lot of twists and turns and an essential question " What can be a treasure ?". Come let's laugh and lighten the mood a little with these 3 clowns and their mishaps.
Namkampani aims to create work through collaboration experimentation and play to create original material that will inspire move and entertain our audiences. We wish to stimulate celebrate and enhance understanding of ourselves and others through the shared experience of live theater by producing new plays and classics marked by innovative interpretations and a reflection and inclusion of our community and the world in which we live.
The facilitator Surabhi Vasisht is the founder of Namkampani. She has donned various roles in Bengaluru's theatre scene as an actor director costume designer makeup artist and a stage lighting professional. She is best known in the theatre circles and audiences alike as an actor.
Age: 5+
Entry: Free
Language: English
Supporters
Title Sponsor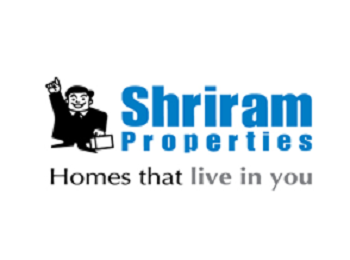 Gifting Sponsors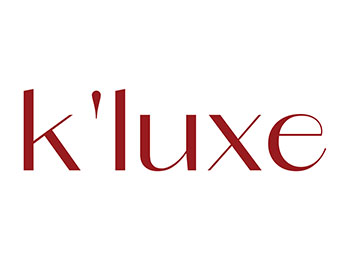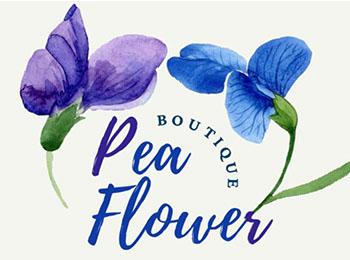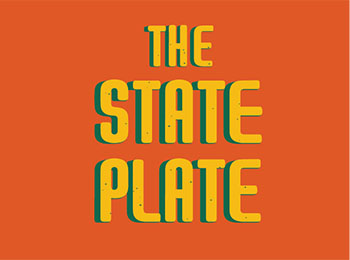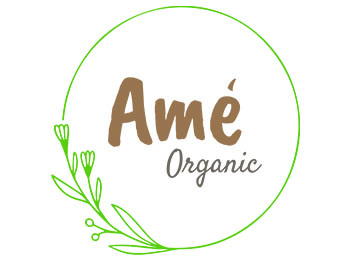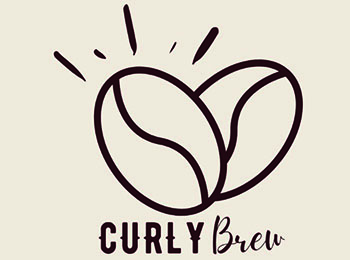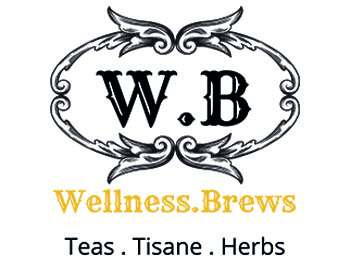 Travel Partner